New Zealand Plastic Packaging Declaration
Join New Zealand businesses making the pledge to reduce plastic packaging waste.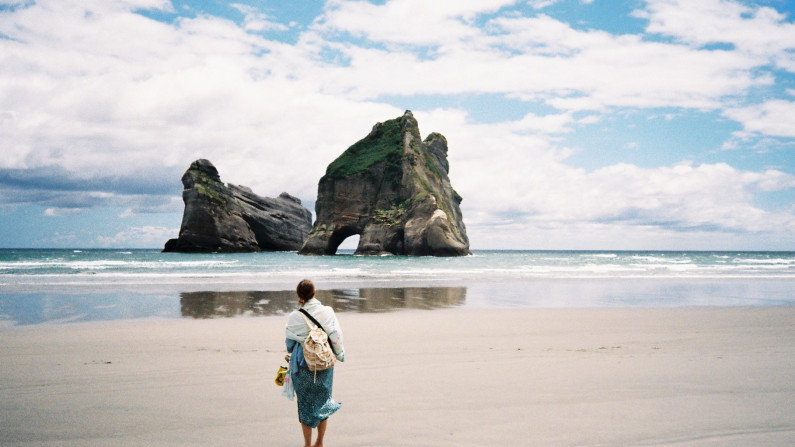 The New Zealand Plastic Packaging Declaration (the declaration) is a commitment your business can make towards using 100 per cent reusable, recyclable or compostable packaging by 2025 or earlier.
The declaration was launched in 2018 on World Environment Day. It followed the Ellen MacArthur Foundation's Global Commitment,  a global plastic packaging declaration made by a number of international corporations to start building a circular economy for plastic. The New Zealand declaration is an independent initiative aligned with the Global Commitment.
How signing up will help
By signing up, your business will be helping Aotearoa New Zealand transition to a low-emissions circular economy. 
A low-emissions circular economy involves:
designing out waste and pollution
keeping products and materials in use for as long as possible
regenerating natural systems.
What signing up involves
When signing up, your businesses will make: 
a commitment to using packaging that is reusable, recyclable or compostable.
a commitment on where and how they are going to do that (eg, moving away from hard-to-recycle plastic packaging to more-easily-recyclable plastic packaging for their instore brands).
New Zealand-based companies
Countdown
Foodstuffs
Frucor Suntory
New Zealand Post
Lewis Road Creamery
Mix Limited
Earthwise
BioPak
Jadcup
Lion
Hope Moulded Polystyrene
Fonterra
Eco-Store
Z Energy
Aether Beauty
Pharmapac
Emma Lewisham
International companies
These companies have made the pledge for their New Zealand operations as well as internationally.
Amcor
Danone
L'Oréal
Mars
Nestlé
PepsiCo
The Coca-Cola Company
Unilever
Information on what reusable, recyclable and compostable packaging means within the context of the declaration.
Reusable packaging
In the context of the declaration reusable packaging is packaging that has been conceived, designed and placed on the market to accomplish within its life cycle multiple trips or rotations by being refilled or reused for the same purpose for which it was intended.
Examples of reusable packaging include:
EcoStore refilling stations
Again Again
CupCycling
Reusabowl
refillable glass milk systems such as Oaklands Milk
milk vending systems such as Village Milk
bulk bins for dry goods as seen in Bin Inn or zero waste grocery stores.
Reusable or refillable packaging can reduce waste by keeping resources in use for as long as possible.
Recyclable packaging
In the context of the declaration, you could consider the following when thinking about whether your packaging is recyclable or not.
Is your product recycled in practice (eg, is it there a widely accessible collection, sorting and recycling system with end markets in place for your product)?
Are there recycling solutions for the materials used in your packaging (eg, once collected and sorted is it made into new products or packaging)?
A range of factors can impact the recyclability of packaging including:
the size of the packaging
its colour and shape
the types of material used
the additives included in the manufacturing process
whether it is made from just one type of material or lots of different materials or components
how clean it is when placed in the recycling bin.
In New Zealand plastic types most likely to be sustainably recycled are PET (1), HDPE (2) and PP (5).
The Commerce Commission has recently published Guidance on environmental claims [Commerce Commision website].
Compostable packaging
In the context of the declaration compostable packaging should be considered with caution. In many cases, compostable packaging does not end up in the right environments (eg, a commercial composting facility) to break down as intended.
We encourage businesses to look to reusable and/or recyclable packaging in the first instance, as compostable systems are currently limited in New Zealand.
There is no agreed New Zealand standard for compostable packaging and food service ware. Composting facilities which accept compostable packaging are listed on the WasteMINZ website including which international certifications and standards they recognise. Find out more on the different standards and certifications [WasteMINZ website]
MfE is currently working on a compostable packaging position statement to be finalised in late 2021/early 2022.