How land is used in New Zealand
How land is used and how our land use is changing.
About half of New Zealand's total land area is used for agriculture and forestry.
40 per cent is exotic grassland (land covered with non-native grasses). It is used for pasture including dairy, sheep and beef farming
8 per cent is exotic forest (land covered by non-native forest including forestry).
Find out more in Our land 2021 report
Some land is particularly good for food production (farming animals or growing crops). This highly productive land has a good climate, suitable soil and is flat or gently sloping. Less irrigation and fertiliser is needed to grow food than in other areas.
Using land that is not highly productive for growing food results in lower yields. Yields can be increased on some types of land by using more fertiliser and irrigation but this may affect the water quality in nearby waterways and can degrade the soil.
Only 15 per cent of New Zealand's land is highly productive.

Highly productive land is often on the fringes of our cities.
The total area of land used for agriculture and horticulture in New Zealand has been decreasing since 2002. But the export income from farming products has increased during this time. This is because fewer farms are producing more on less land.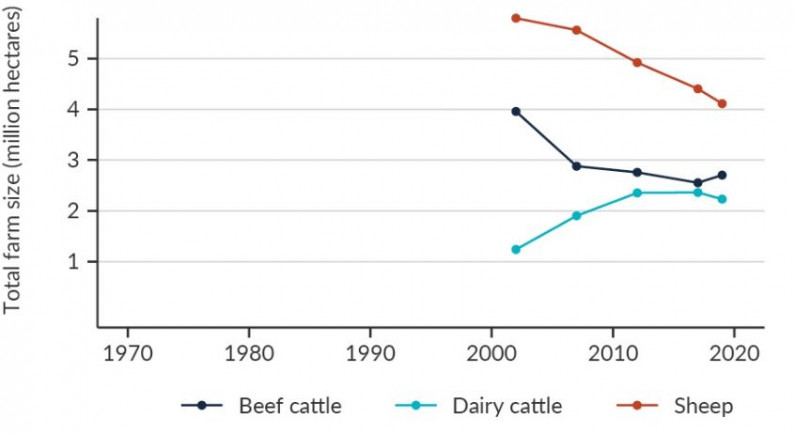 While part of the increase is due to higher prices for dairy products globally, higher prices also encouraged land to be used more intensively.
Dairy cattle numbers have more than doubled since the 1980s, rising from 3 million to more than 6 million in 2019.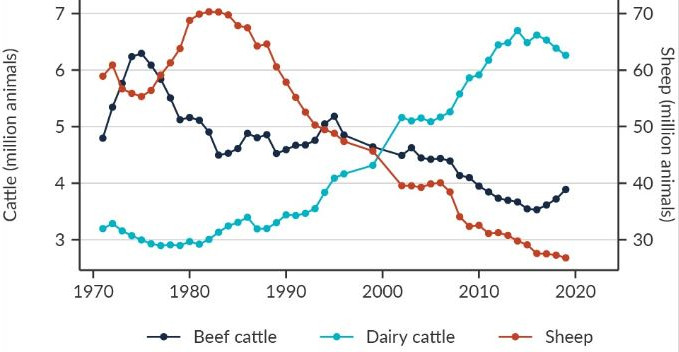 The area of urban land in New Zealand increased by 15 per cent from 1996 to 2018. Nearly 83 per cent of the increase was from converting exotic grassland into urban use.
The area of highly productive land that was unavailable for agriculture because it had a house on it increased by 54 percent between 2002-2019.
The area of residential land outside city boundaries (rural residential areas) also more than doubled in this time.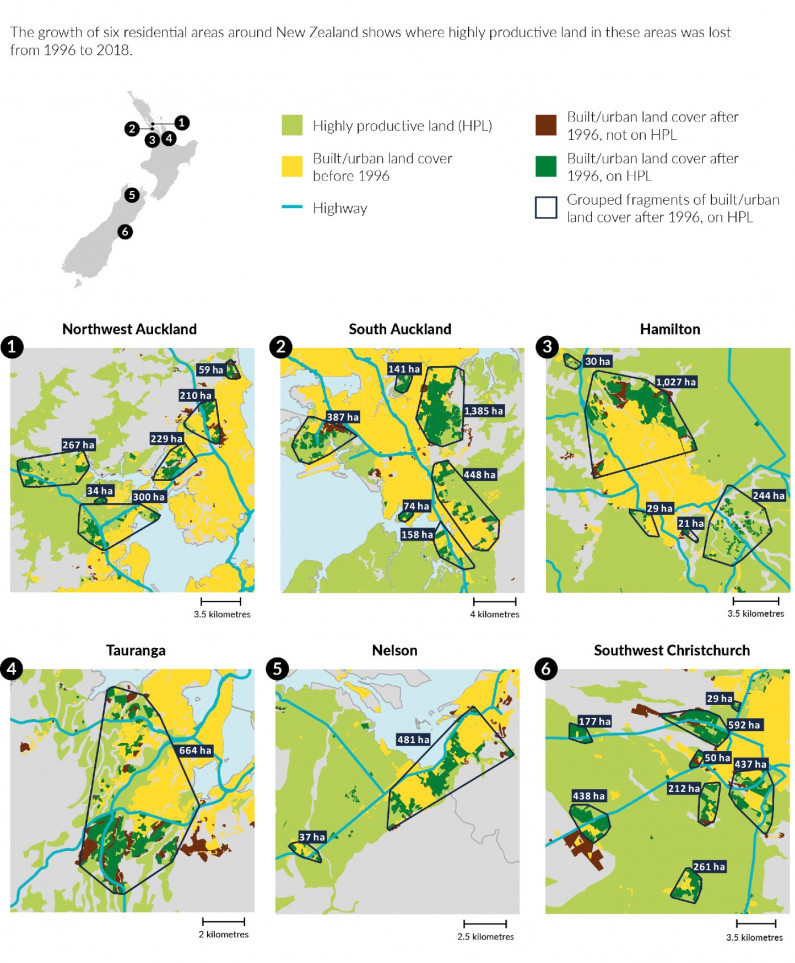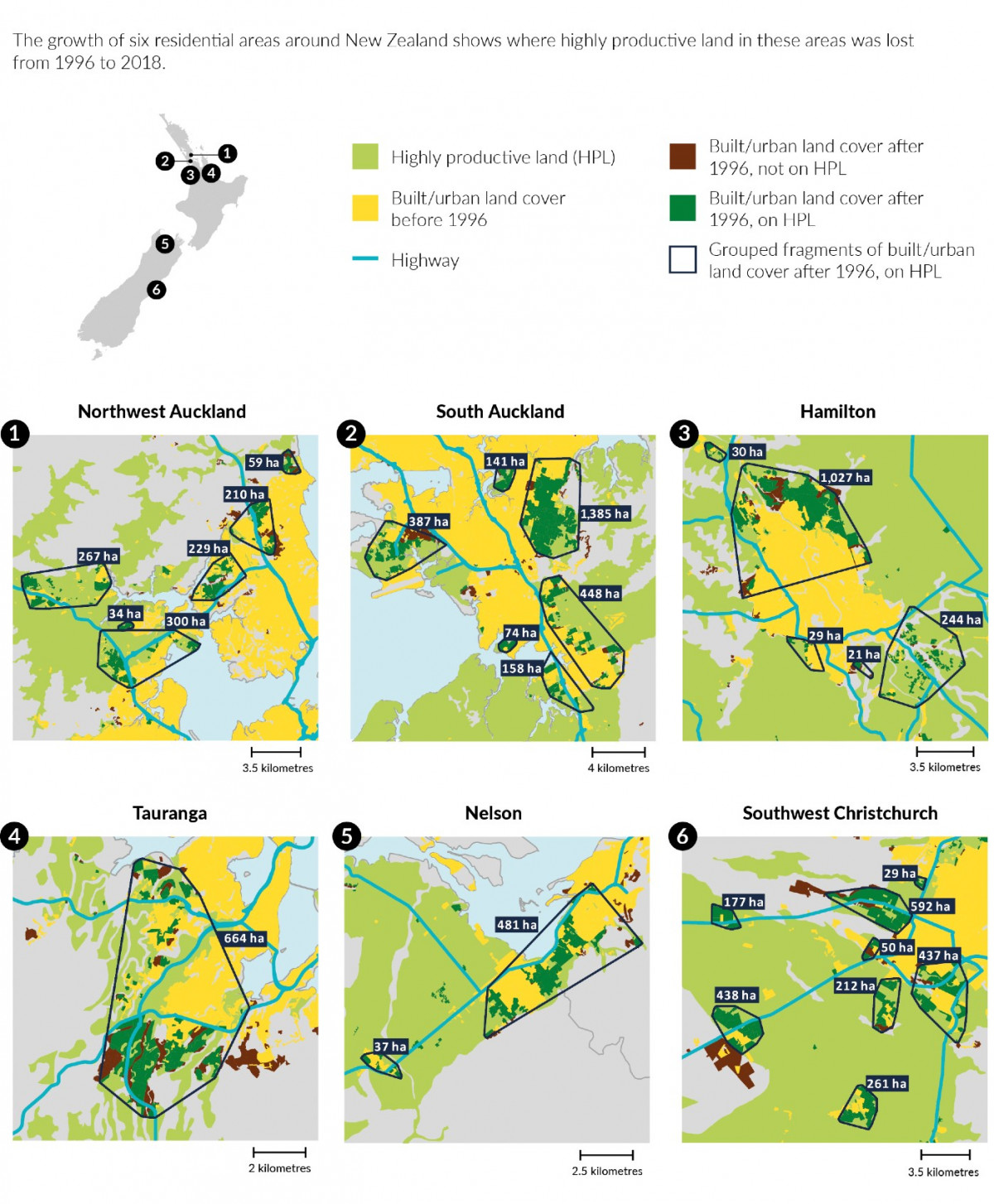 A large proportion of highly versatile land (land with fewest limitations on growing crops) across New Zealand could be developed into urban zones in the next 50–100 years if current urbanisation trends continue.
Access to highly productive land is essential to continue food production for the domestic market and for export. Globally, the demand for dairy products is growing and the demand for crops like kiwifruit remains high. In 2019, New Zealand's land-based primary industries generated $44 billion in export revenue.